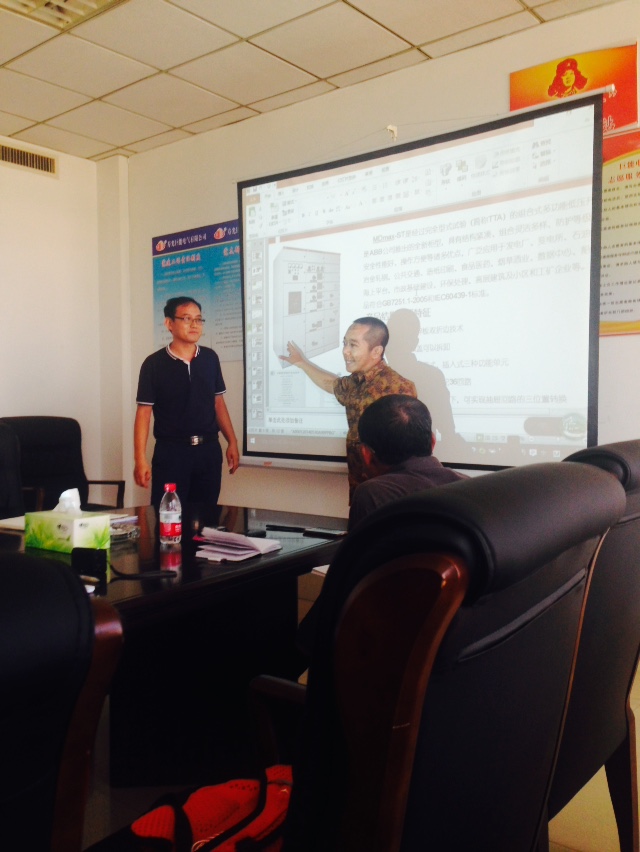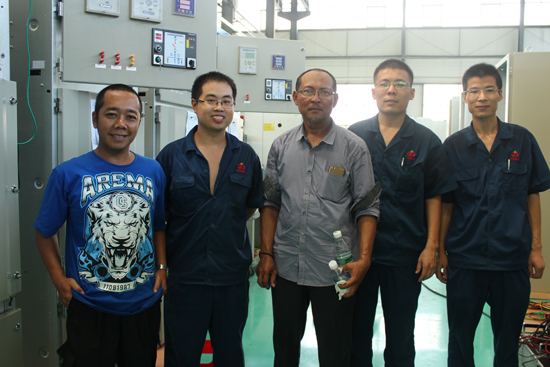 On August 10, 2016, our company jin-liang wang, deputy general manager received by Indonesia Indonesia or Muara Jawa CFSPP coal-fired power plant project manager, shandong electric power construction third engineering company, SGS supervision group composed of one line of four people, mainly to our company for the production of medium and low voltage complete sets of cabinet put oneself in another's position for quality control.
Communication we first introduced the company profile to guests, operating conditions, product structure, and have the confidence to do the Indonesia project, ensure the quality of products, then, visiting researchers praised our degree of production capacity, advanced equipment, and with our staff at the meeting had a heated discussion, the Indonesian project and expressed the hope that the cooperation can be a great success. After the exchange mr.wong personally led the visitors visited the workshop production process, production process, quality control, etc., we will in the process of the equipment supervisor to stabilize the product quality through inspection.
Indonesia Indonesia or Muara Jawa CFSPP coal-fired power plant project is our company's largest so far in 2016 a group of overseas projects, the project successfully completed will develop overseas market to our company, to adapt to the overseas market requirements, improve the design ability has great improvement, but also for subsequent again cooperation of overseas project to lay a solid foundation.