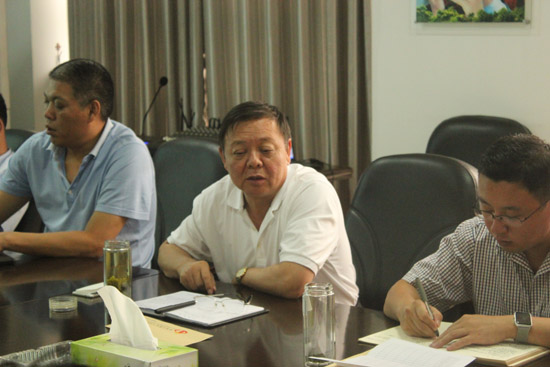 On the evening of July 8, 2016, giant electric company arranged according to the group company, in combination with the practical situation of electric company, the organization carries out the mid - 2016 middle and large democratic appraisal meeting. Meetings in the head of the first half of the work, to conduct a comprehensive combing and in full affirmation achievement also seriously find existing problems and the insufficiency, proposed the rectification measures and the second half of the work plan, ensure with brand-new appearance in the second half of the work.
After reporting on activities, the scene to make democratic appraisal and take leadership appraisal, the appraisal cadres mutual combination of scores to duty personnel. Reviewers seriously, practically carry out the review, for middle-level cadre personnel gives "fair, just and fair".
This review activities to carry out a duty not only makes each duty personnel to comb, in the first half of their work to find the problems and the insufficiency, and makes every middle-level cadres have a clearer understanding of the second half of the work and to enhance the overall concept, improve the team cooperation spirit, to promote the company in the second half of the completion of each task index have a positive role in promoting.