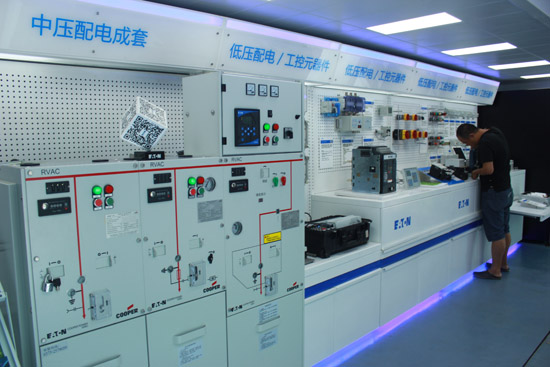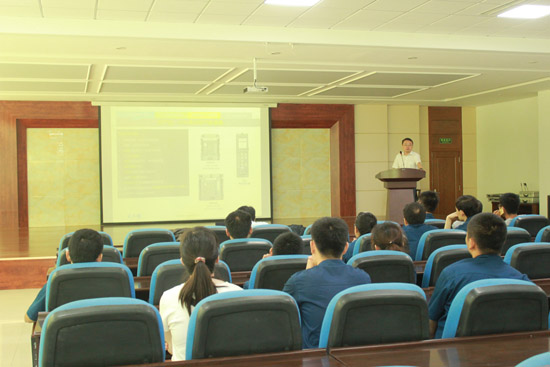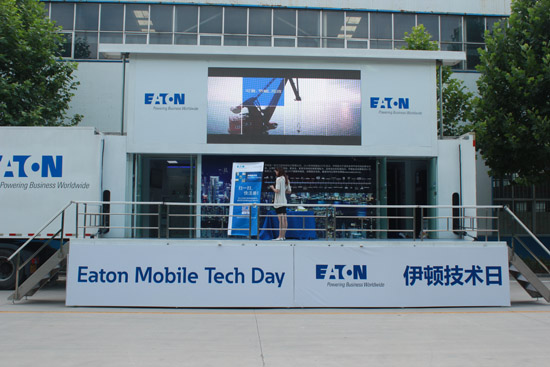 On June 28, 2016 morning, with a loaded with integrating Eaton electrical technology advanced truck into the venue, to be the electric communication meeting in new workshop before the grand opening, subsequently, Eaton technology specialist in a giant electric auditorium was reserved the conference participant to Eaton a variety of advanced electric has carried on the detailed introduction.
To be the electric Korea at ten o 'clock in the morning, always met with Eaton (China) in the waiting room a fan, Oriental taikang a total of many people. Korea's total in the first place to the fan, a total staff of our company visiting companies such as development, enterprise management, product manufacturing, market operations made a brief introduction, multiple aspects, such as Korea's total said in communication with the changing of market environment, the continuous improvement of customer technical requirements for products, electric company also in constant innovation and development, and the ABB, schneider electric's support and cooperation, through the communication with the activities of the Eaton, hope can through the power of Eaton, help the further development of our company. Fan in the communication first of all, the enterprise management, production process of electric praised, also hope to be able to take this opportunity to realize cooperation with electric on medium pressure tank project, to achieve "win-win" the purpose of the enterprise.
Eaton company to enter the Chinese market in 1993 and set up its first joint venture, after rapid development through acquisitions, joint ventures and wholly owned business in China. The Asia Pacific headquarters in 2004, the company moved to Shanghai from Hong Kong. In 2009, the company is located in Shanghai's changning district new asia-pacific headquarters inaugurated. The company is a collection of uninterrupted power supply system, medium voltage switch panels, switchgear and vacuum circuit breaker, assembler, electrical automation systems, automotive air-conditioning, power control, soft hard tube assembler, clutch and brake, engine valves, hydraulic, transmission, hydraulic hose assembler and adapter, direction control valve, pump impeller, and the power supply system is one of the electric enterprises.