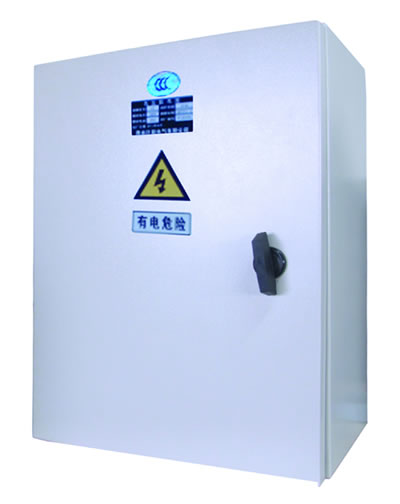 N distribution Box is a new product launched by our company. It is made of cold-rolled steel plate with advanced product technology. The product line is domestic unique and most advanced CNC automatic production line. Its surface is beautiful and durable after through electrostatic spraying epoxy resin treatment. The box door seal is cast by imported sealing strip casting machine disposable, what makes it have the advantages of dust proof prevent and rain infiltration. There is outlet hole and outlet hole cover plate(the cover plate has sealing strip) under the box. The protection grade is IP65. There is a mounting plate in the box and kinds of equipment can be installed. The door can be open more than 90 degree, flexible rotation.
Specification:
The sealing strip is made by automatic sealing strip casting machine. It's made disposable and casting with a crust. Compared with the traditional paste of sealing strip, it has waterproof, fire prevention, high temperature resistance, strength, appearance, etc.
The removable hinge is flange cap connection, with the door panel being swapped around. Compared with the traditional welding hinge, it has good appearance, high strength, never fall off or break and so on.
Mounting screw is designed a new structure, which makes it waterproof and dust proof by using a screw nut connected to jacketed rubber ring.
The bottom is designed as strike perspective construction, connected with the flange nut making it removable flexible and more sturdy.
The case is made by CNC automatic production line. It has special curling process, which improving the compressive strength of the product, and also reduces the welding process, greatly improving production efficiency.