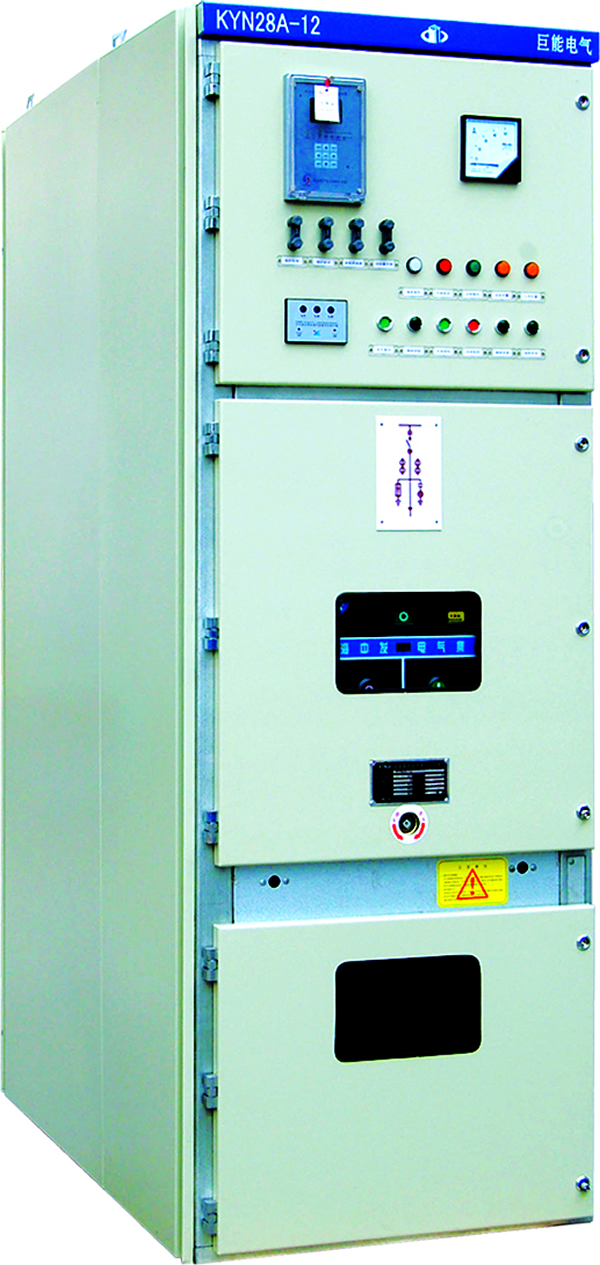 KYN28A-12 switch cabinet (armored central metal enclosed switchgear)distribution equipment series 3.6-12kV three-phase AC 50Hz single busbar and single busbar system, brand-name products in Shandong. After the KYN28A-12 switch cabinet I improved optimization can provide solutions in various fields for different users, from the power plant to the substation, in product supply, system integration and pre-sales, after sale service, providing the most reliable and highest quality solutions.
Product features:
The whole is composed of a fixed body and the withdrawable part (the truck)two parts. The body is divided into four separate compartments, shell protection grade is IP4X, protection grade of each cell and the circuit breakerchamber door open for IP3X, with import line overhead, out cable and otherfunction scheme.
The shell and the separator: switch cabinet shell and the separator is composed of aluminized zinc plate by CNC machining, and take multiplefolding process, make the whole body not only has high accuracy, corrosion resistance and strong antioxidant effect, but also because of the multiplefolding process, the cabinet body than the overall weight of other similarequipment cabinet light, mechanical strength high.
Barrow: cart frame with steel plate after machining after riveted together. With the insulation handcart and a cabinet, mechanical interlock is safe and reliableand flexible. According to different purposes, can be equipped with VS1vacuum circuit breaker, with VD4 vacuum circuit breaker of ABB company, andcan be used by the company independently developed PT hand trolley,grounding hand car, isolated handcart, fuse hand car meets the customerrequirements of various types of hand cart.
Safety, high reliability: the company production of KYN28A-12 provide acomplete mechanical safety lockout, prevent misoperation. With five anti function: prevent loaded push-pull circuit breaker handcart; prevent accidentalclosing breaker; prevent the grounding switch is in the closed position and close the circuit breaker; prevent mistakenly charged compartment; preventmisconnection interlocking functions of grounding switch in charged.