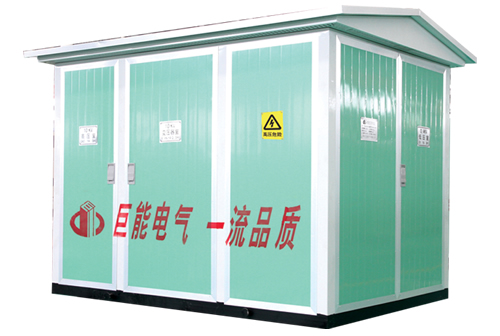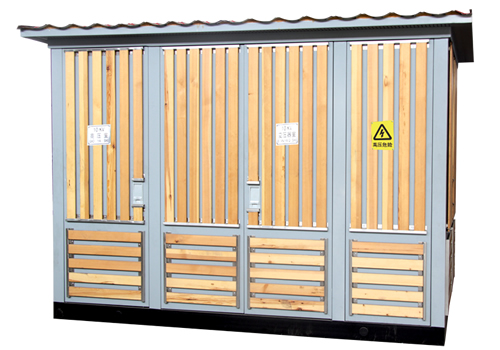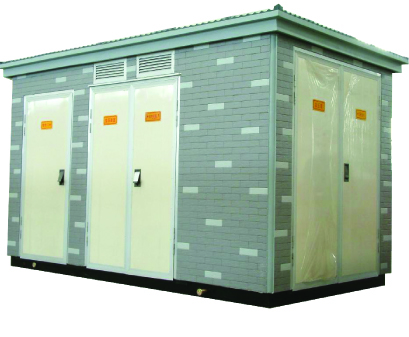 BXW box transformer substation (European box changes) is composed of ahigh voltage switch equipment, power transformers, low voltage switchequipment three parts together constitute the outdoor, oil distribution complete equipment. The product has a complete and strong, covers an area of small,less investment, convenient installation and maintenance, beautiful appearance, strong weather resistance.
Product features:
BXW box transformer substation (European box changes) is frame structure,with steel welding and become, frame Outer Mongolia aluminum alloy plate,coated with paint layer, the mechanical properties, good weatherability,corrosion resistance. Combined type (box) substation for the whole structure,the steel plate into three relatively independent of the chamber is high pressure chamber, a transformer chamber and low pressure chamber. Eachroom lighting with the door open and shut. Transformer with low loss, low temperature rise, low noise, maintenance free sealed oil immersed or epoxyresin insulation dry-type transformer, fully embodies the energy saving,environmental protection, the actual operation to meet short-term loadoverload requirements.
High pressure unit for high voltage switch cabinet combination scheme.Including the import line feeder cabinet, cabinet, meter cabinet, ring network cabinet. Imported load switch ring unit, for the later development of distribution automation in hardware made sufficient reserves. Modular design, easy to install electric operating mechanism and data acquisition unit.
Low pressure unit is a combined scheme of low voltage switch. Including the bus metering cabinet, the total circuit breaker cabinet, low voltage feeder cabinet, capacitance compensation cabinet, a plate structure, the introduction of the German Weiner technology, realize the copper bar not drilling switch connection scheme. As the circuit breaker line distribution and overload and short circuit protection, selection of high breaking power professional, to meet user requirements for the dynamic thermal steady state current switch,equipped with low voltage automatic idle compensation device and low voltagemetering unit, system uses PLC data acquisition, analysis and judgment of the application logic switch state field, switch trip time and trip times displaythrough the touch screen, the historical record transformer temperature curve and capacitor operation time.
At the top of a heat insulation layer, the high temperature in cold area, the temperature is easy to accumulate changes and dew, can increase theinsulation layer arranged around the box. In order to make the temperaturestability, transformer room, low-pressure chamber is provided with anautomatic temperature control device.