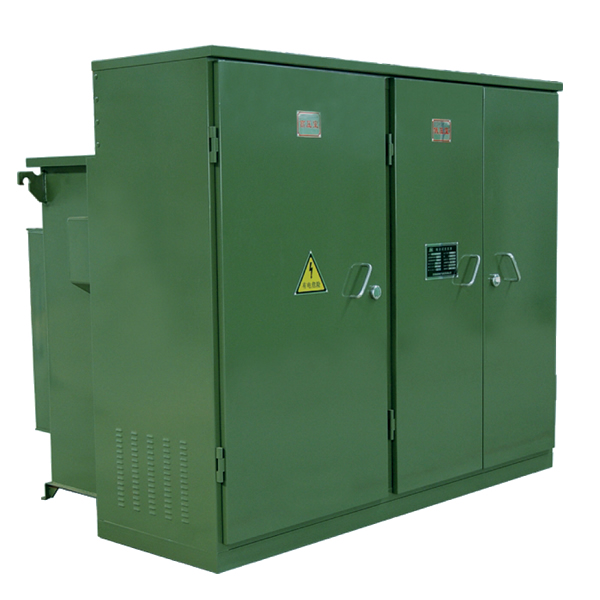 BXW series (American box transformer substation substation) is a combined transformer, high voltage electrical low voltage load switch and fuse device,part of the electrical load switch and fuse device, part of the low voltage distribution part of the measurement and the switch combination of the threesets of power distribution equipment in together, is to absorb foreignadvanced technology, a new type of complete sets of power distributionequipment according to the actual situation of domestic research and development. Because the US has the advantages of small volume, less investment, convenient operation, simple installation, maintenance features such as fast, so it is widely used in the power distribution system in China,especially in the construction and transformation of urban and rural power gridis widely used in industrial areas, residential areas, commercial center and high-rise buildings and other occasions. In addition to the products to meet the relevant standards of the relevant provisions of the respective components,also meet the "GB/T17467-1998 high / low voltage prefabricated substation",in line with the conditions of the products.
Product features:
Compact and reasonable structure, small volume, only an equal volume of about 1/3 of European box change;
Complete and strong, can in-depth load center, improve the quality of power supply, reduce line losses, reduce the transmission cycle;
Production distribution cabinet uses the high quality steel plate, which greatlyimproved the ability of anti-corrosion products, ensure that the product of 30years without rusting.
High pressure part: the high-voltage line fully insulated terminals and cable accessories, so that no part of charged bare HV interval, with operationsafety; pressure double fuse protection, plug type fuse with protectivecharacteristics of temperature, current UNIKA, back-up fuse protection oftransformer fault; at the same time, the operation is complete examineinstrument, such as a pressure gauge, pressure valve, oil level meter,temperature meter.
Low pressure part: installing a comprehensive parameter test instrument,measuring voltage, current, active power, reactive power of non degree,temperature and other parameters; installed user automatic meter reading device, the carrier or the wired way, automatic reading of the transformer all low-pressure user's electricity consumption; low voltage electrical installation ofopen phase protection functions, can be the detection phase, and shunt theuser, prevent non harm phase running; low voltage cabinet fan, according to the temperature automatic opening and exhaust heat, 45 ℃ start, 40 ℃return.