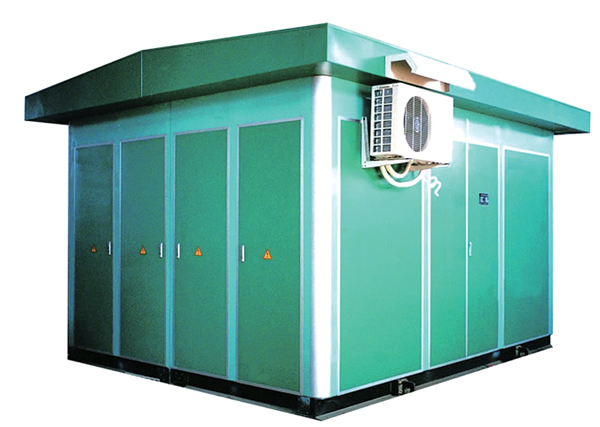 Intelligent prefabricated substation (35kV)
40.5KV outdoor distribution equipment by the architecture of intelligentprefabricated substation, 35/10KV transformer and 12KV intelligent openingclosing, compared with the traditional substation, covers an area of 1 acres to 0.2 acres by fraud, reduce 2/3 to 1/2, the construction period will be 1/5, and the use of factory production, quality assurance. 40.5KV outdoor architectureby the introduction of German technology, the outer and inner layer of hot galvanized steel pipe, is guaranteed for 50 years.
12KV intelligent opening and closing of the main features of:
Switch for the vacuum 12KV switch equipment cabinet, cabinet with aluminized zinc plate double folding, assembly type
Have to operate within the corridor, and is equipped with a circuit breakermaintenance, installation of a platform;
Intelligent measurement and control unit feeder cabinet, bus type, main transformer protection, capacitor protection type, PT cabinet, intelligent measurement and control unit cabinet, DC power supply cabinet andcommunication management machine, intelligent switch cabinet interior of theintelligent measurement and control unit through the communication management machine of this site is collected, through the communicationchannel is transmitted to the central station, regulating or monitoring host, so as to realize the remote, the station telemetry, remote control, remote adjustment, as well as the center, to adjust or control the host control software of fault location, fault removal, load transfer function to realize the distribution automation. When installing the import line can be connected,compact structure and easy installation without person on duty and other functions.